Healing Hands of Happy Hill Massage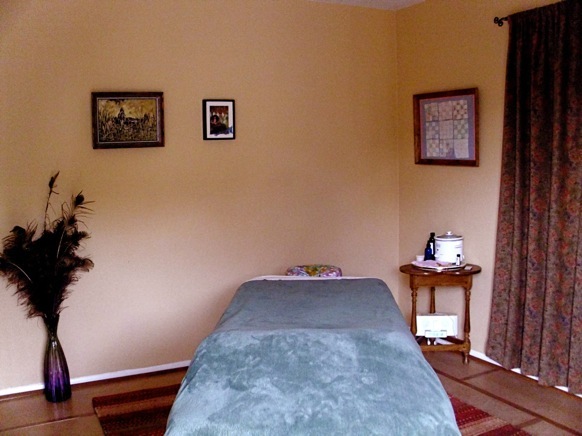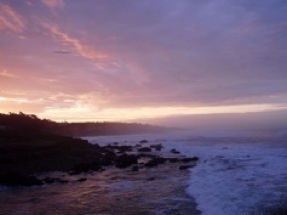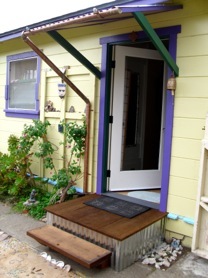 Welcome to my little corner of heaven!

Make yourself at home and begin to

transform your stiff, tired body and overworked mind

into a more peaceful, healthy being.
All table massages include warm stones & aromatherapy unless you'd prefer otherwise.
Integrative Massage



Swedish, Lomi Lomi, and other modalities as needed are incorporated into a nurturing and healing experience.

1 hour=  $70

90 minute=  $100

Prenatal



Relaxing and beneficial to both mother and baby at any point of the pregnancy

1 hour= $70

Deep Tissue
(I usually start by doing Myofascial Release and perhaps rubber cupping)
add $20 more

Side by Side



Couples or friends who want simultaneous work, same room, two therapists, add $10

Outcalls 

...to your hotel room, vacation rental or home

add $40 per therapist (in Cambria & San Simeon- beyond that is negotiable)

Seated Massage

 



This is targeted at shoulders, neck and upper back. Good for folks who might have trouble lying down, certain physical limitations, only a little time, new to massage and shy about removing clothing... (Note: Must be able to physically straddle the seat of the chair)

$1/ minute up to 30 minutes

You may make an appointment to come to my studio for a treatment OR I currently do seated massage at:
Soto's True Earth Market
2244 Main St. Cambria
Thursdays from noon to 3pm.

Chair (seated) massage is also happily available for your family gathering, community event or at your business to attract attention or... treat your employees! I'll come to your office and reduce the stress level to increase productivity! Call for rates.

Soul to Sole



-1/2 hour Luxurious foot massage, carefully working reflexology points-$30

-1 hour includes soothing foot soak and scrub followed by foot massage- $60

Products that I use...



     My theory is that I have to put my hands in creams or lotions all the time and I would rather not use products that have ingredients with more than four syllables or that I just can't pronounce! Hence, as it says on one of my creams (Santa Barbara Massage Cream) "So natural you could eat it!" That said, I often use that particular product or a mix of 100% pure shea butter, organic coconut oil and perhaps some essential oils or all-natural Expeller Pressed Safflower oil. All good for your skin, good for the earth.

     Having studied herbs and oils for years, I am confident in the aroma therapy and health benefits of all the products I use (which currently includes DoTerra oils amongst others).
     This is not a job. It is a chosen profession which I am truly honored to have! I absolutely love, love, love what I do!

     I was incredibly fortunate to have studied at the Hirudaya Holistic Life Center in San Luis Obispo, California. The skills and sense of nurturing and self-care I learned there has served me and countless others well.

     Swedish massage was the basis of our education. However, Shiatsu, passive joint therapy, trigger point therapy, and a number of other modalities were touched upon (if you'll pardon the expression...).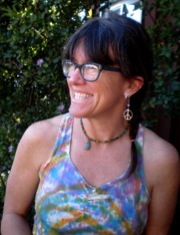 I continue to study and learn new techniques via classes, videos, bodywork I myself receive, through observation of other practitioners as well as by listening to my clients. Warm stones have become one of the most widely appreciated additions to my massage. They help bring circulation to the muscles and help you relax more deeply.

     I love blending music and essential oils to help you more easily transcend your daily grind. However, should you be adverse to any of these, you have only to tell me.

     While my table sees plenty of athletes, computer junkies and plain ol' stress monkeys, I am quite comfortable working on elderly and terminally ill folks. Whether side-lying on the table, sitting up or in bed, touch is such a comforting thing and I am honored to be of any assistance I can be. (No outcall fee for bed-ridden clients)

        Massage is also a great way for the "girls" to spend a weekend together, father and son, mother and daughter, newlyweds... celebrate by feeling good!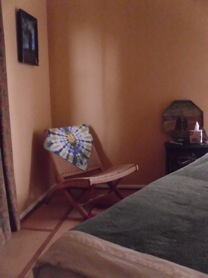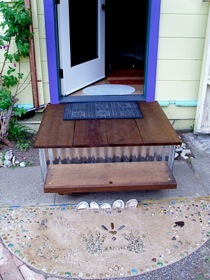 I look forward to working with you!

How to receive a great massage



    Massage is a means of allowing your body to heal itself. Remember, if you've been working on those knotty shoulders for years, one hour of work is not going to make them completely go away. It takes time. Help maximize the benefits of massage by doing the following:

Check your troubles at the door


Do not drink alcoholic beverages before you come- you may feel icky


Focus on your breathing- deep, slow, cleansing breaths throughout the treatment


Speaking of breathing, when a sore spot is being worked on, pay particular attention to the breath to help release whatever is being held there. However, if the uncomfortableness goes over, say, a level 5 on a scale of 1-10, ask the practitioner to back off. The body will only seize up to protect itself if it hurts too much. Remember to exhale!


Tell us if something is uncomfortable whether it's the pressure being used, a stretch we may be applying or even the volume of the music. It's your massage.


A warm bath or hot tub is nice prior to massage but not necessary


Let practitioners do the work- if you are moving your arms or head for them, you will not be able to fully relax and you may, in fact, experience some discomfort if you try to second guess the next move.


Drink plenty of water afterwards- flush all the toxins that may be released from a treatment.


Remember how you feel and carry that goodness with you as long as possible!

P.S. For you first-timers, snoring, drooling, flatulence, burping and emotional release are all possible, NORMAL reactions to massage!

At a lovely vacation rental, available through Cambria Vacation Rentals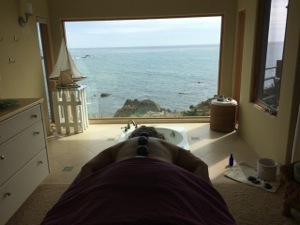 At the stunning Ragged Point Inn and Resort, Ragged Point, CA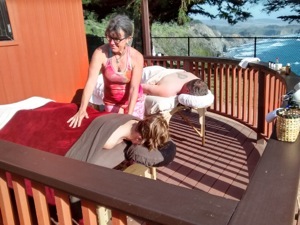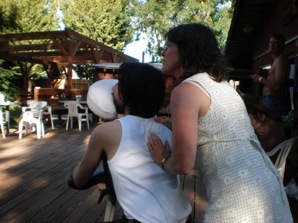 Another satisfied client: young rocker, Jackie Greene, backstage at Pozo Saloon.

Talent and personality! Jackie, that is.

(Be sure to check him out! www.jackiegreene.com)
"To Touch can be to give life"
Michelangelo