Lady Tie Di's Eclectic Emporium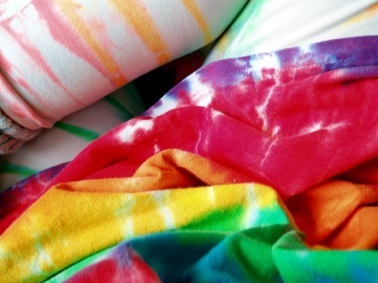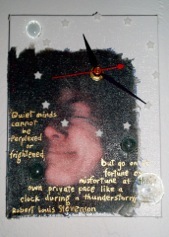 Minimum of $50 / hour plus materials

This means, you can have one student or up to 12. Classes can get bigger, depending on subject, but fee may be adjusted according to  helpers  I may need or ages involved.

HOW ABOUT AN ART RETREAT OR ART ELEMENT TO ANY TYPE OF RETREAT OR FAMILY REUNION?

Class length varies depending on degree of difficulty and age of participants.

ADULTS

AND CHILDREN

WELCOME!

Call (805)927-4805
or email
Art is the voice of one's soul
        Having been an avid artist from the age of two when I used her lipstick to trace my mother's sleeping head on the pillow case, I have explored and perfected several different types of crafts that I love to share.

        I have had work exhibited in galleries here in Cambria and in art shows and craft festivals throughout San Luis Obispo County. I have taught classes through the Community Center of Cambria, the Joslyn Center and Cuesta College as well as wrangled craft projects at birthday parties and local summer camps. Many classes are held at my home although I am open to traveling.

        I have come to find that not only are these classes a fun way to learn a new skill but they are a neat activity for a retreat or party of any nature. It's just a great way to play together!

        There is no minimum number of students as long as the $50 fee is met. Maximum number of students depends on which skill is being taught.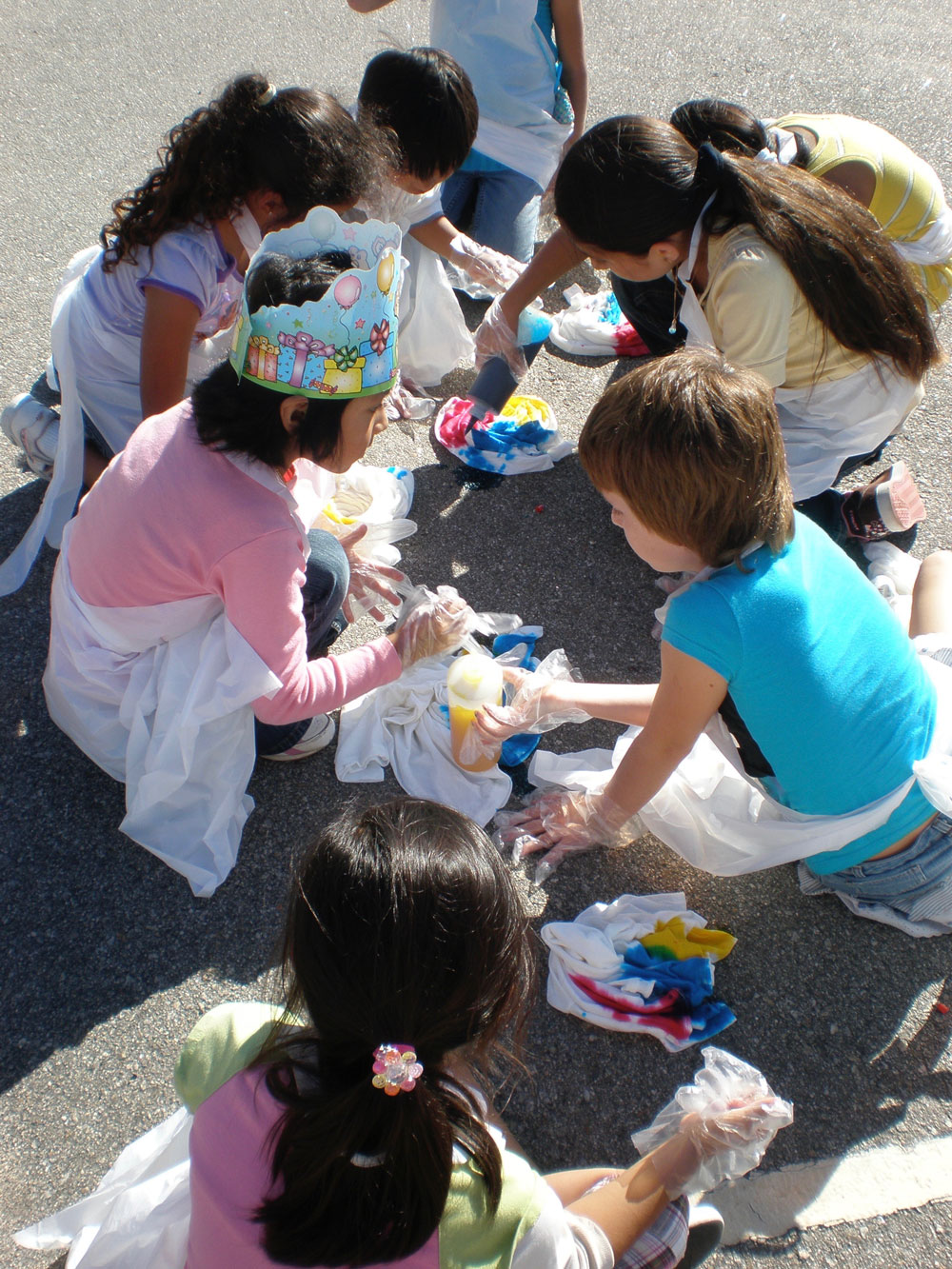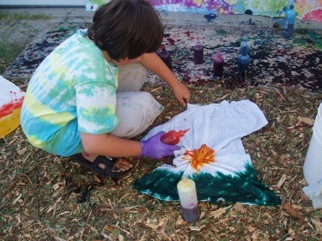 Ages 5 and up are easily shown how to make wonderfully colorful works of art to wear!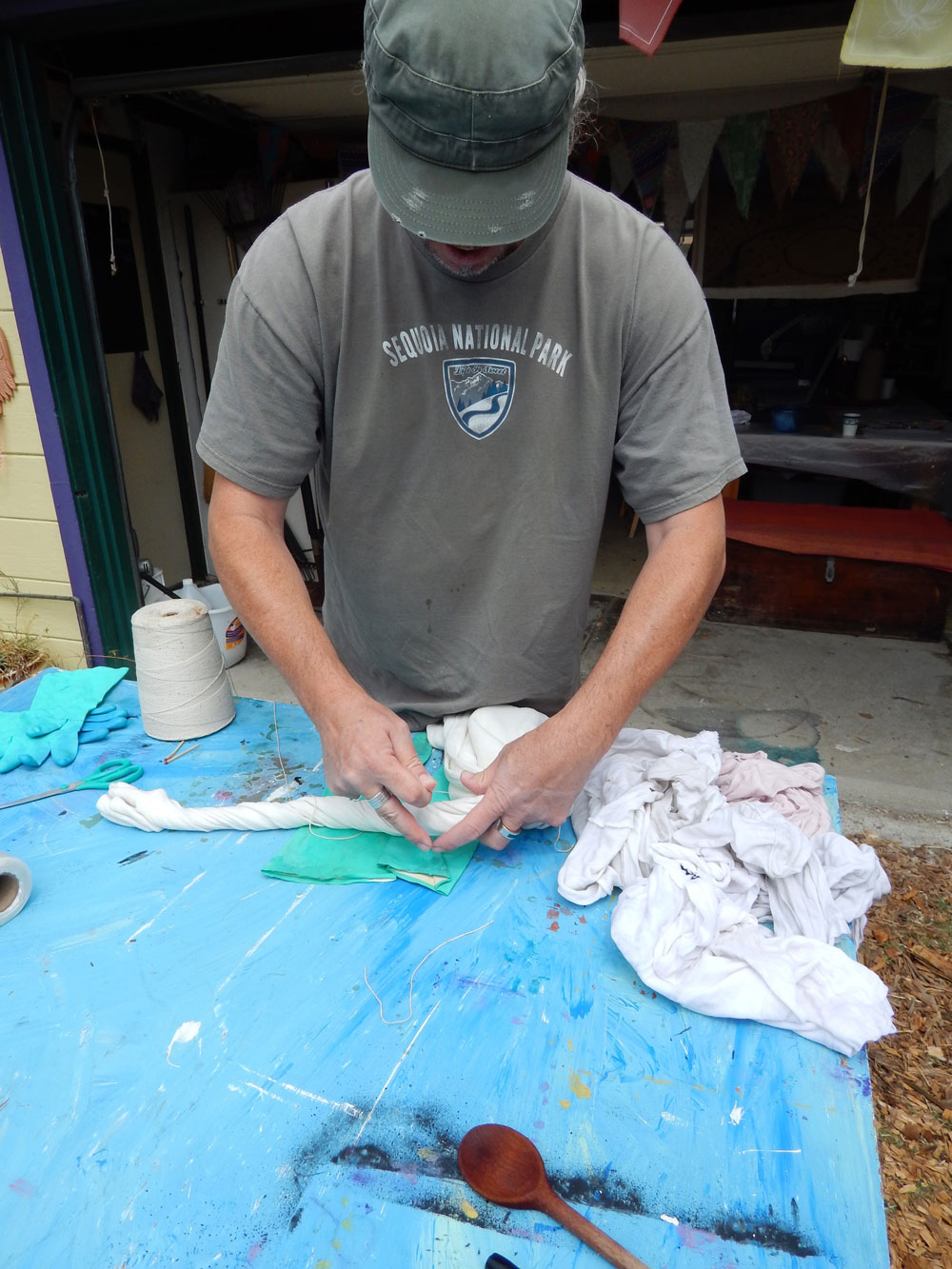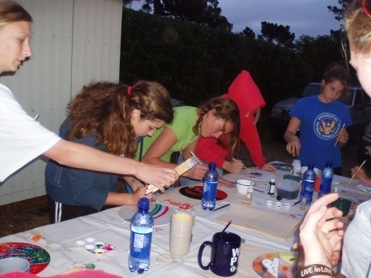 Skills will be taught using pre-stretched silk on hoops. We will discover how to "contain" dyes applied to the surface and explore the effects of salt on the final image.  Ages 8 and up recommended. Can advance to scarves or other silk items.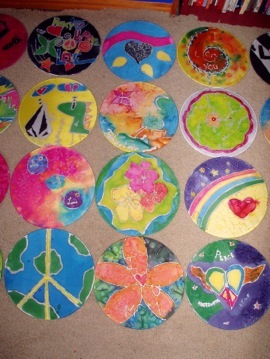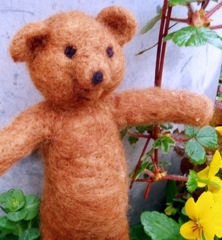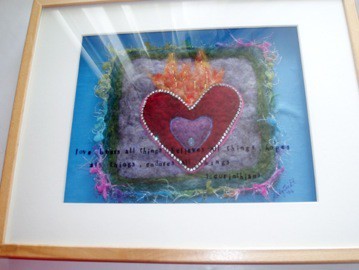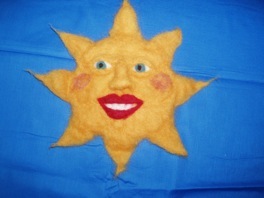 The relatively new art of needle felting involves taking un-spun wool fleece or roving and forming it into designs or figures with a barbed needle. As this involves using an extremely sharp tool, needle felting will be given only to those students aged 8 and up. Flat designs can be felted or sewn onto clothing, handbags, etc. or simply framed.

    Wet felting has been done since the time of early man and involves no difficult tools or processes. Many cultures to this day use this technique to make beautiful rugs and clothing. We can explore making small pouches or hats. And even four-year olds can make wool beads to be strung together!
Dimensional Collage / Shadow Boxes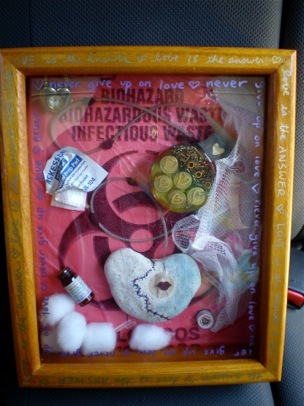 Students will bring items they find inspiring or amusing and add them together with "stuff" I will have here to create shadow boxes that may be hung or free stand. Can be very personal or just generally pleasing to the eye. A good study in composition and balance as well as how to get things to "stick" using various adhesives, sewing or wiring.                                   

    We may also consider using these techniques to make clocks or other forms of art like treasure box lids. I'm open to ideas! I recommend ages 10 and up for this one.
    Ages 3 and up will learn about printing with found objects, masking off areas to increase design possibilities as well as bubble printing and more! Fun way for adults to make their own scrapbook papers or backgrounds for other projects. You'll never look at a potato masher the same way... This is a great way to make papers for collage, backgrounds for scrapbook pages, thank you notes....endless uses! Not to mention, framable art!
    Straws? Sticks? Cardboard? The opportunities are endless. You choose whether you want your weaving to remain attached to your weaving surface/tool or to create a fabric which can then be turned into something useful such as a pillow or pouch. Ages six and up are able to do this. Great meditative process. Good for learning patience! 🙂
NO surface is un-embellishable in my world!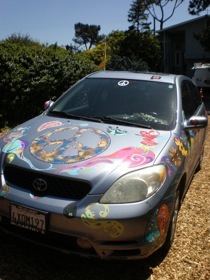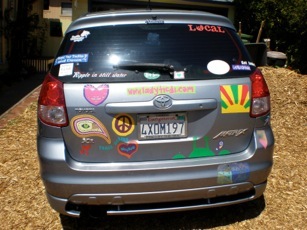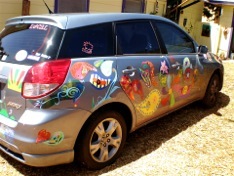 "Each moment is a place you've never been."
M. Strand