Lady Tie Di's Eclectic Emporium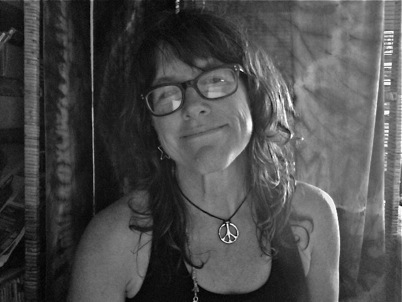 Voiceovers by Dianne Brooke
Commercials

Narrations

Characters
Event Emcee

And I like to sing
Fees vary

by project
I'd rather talk than eat...
    I started in Cambria Little Theatre immediately upon arrival on the Central Coast of California in 1981 doing 6 productions over as many years. Further down the road, I hooked into radio station K.O.T.R. and wound up being a free-form disc jockey there for thirteen years.
    While on the air, I ad-libbed all commentary and wrote, read and produced commercials regularly. I also contracted out to voice commercials for other entities. I emceed at dozens of K-Otter-sponsored concerts such as Joan Baez, David Crosby, Barenaked Ladies, and Bob Dylan as well as at community festivals.
    I have done narrations for plays and for a short documentary film.
    When my teenaged son was asked to describe my voice he told me, "Well, it depends on the mood she's in!" True, true... HOWEVER, I have been advised that my voice is warm and inviting- suitable for readings, light documentary narrations, commercials, greetings, instructional materials, large group presentations; animated- good for various character projects, emceeing; friendly- needed for youth projects; smooth- commercials, character parts. I pride myself on being articulate and am very conscientious of my diction.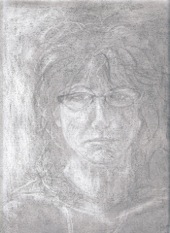 Not only do I do professional voice work but I also write professionally and for fun.
    As a columnist since 1999 for the award winning  "Cambrian" newspaper, I have gained regular experience writing on everything from teen drug use to personal observations about life in a small town.
    In my four years as Executive Director of the Community Center of Cambria, it was my responsibility to generate a creative catalogue of our offerings four times a year. While there, I wrote full scripts for three haunted houses, a play for the Young Actor's Studio class, and children's poetry for public recital.
    Before that I wrote and produced radio commercials for nearly thirteen years at K.O.T.R. fm. I have also been journalling and writing poetry since high school (a very long time ago- let's just leave it at that!).
    I am most interested in writing short essays, travel pieces, event write-ups but will look at any project you may need help with.
    To follow my weekly column online, you may view archives or subscribe to read current pieces
(all the local news that's fit to chew...or choose) at:
Blog (Isn't that just the funnest word?!)
(NOTE: I wrote this last night… I feel much better today. I would also like to point out that a "snort" is a small Japanese tea cup, nothing more.) Surely you must have conversations with yourself- mine happen to all come out in printed words in my head. This is a time when I'm glad…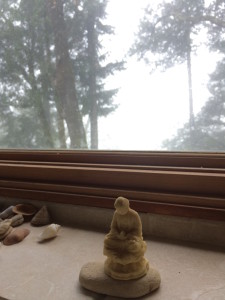 And so it comes to be that it all is down to me… nobody else to hold accountable for washing the dishes, mowing the yard, fixing the leaky faucet or to appreciate those new irises popping up behind the fuchsia bush. The good and the bad, there is nobody to blame, to take the heat, to discuss…
What's making you smile today?